WINE TOURS IN FRANCE - ITALY & SPAIN, TOO!

For Wine Professionals and Wine Lovers
At Terroir Wine Services (TWS), we use our many years of experience and considerable expertise to create and operate extraordinary wine tours and wine study trips in the French, Italian and Spanish wine regions. Our wine tours emphasize learning in the context of an authentic experience of French culture, always with the guidance of a wine expert.
We work with individuals, groups and agencies for package tours in the French wine regions and day wine tours from Paris or within the wine regions.


Wine Scholar Guild Immersion Study Trips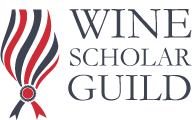 We are proud to be the exclusive tour operator for the Wine Scholar Guild (WSG) Immersion Study Trips in France and Italy. These week-long trips offer unparalleled learning, tasting and cultural experiences for wine professionals and avid wine lovers in the wine regions.
The WSG Wine Study Trips are designed to expand upon their Master-Level study programs and provide a full educational experience. Each trip is led by an internationally-renowned wine expert, including Masters of Wine, Best Sommelier in the World winner and Master Sommeliers. Please click here to visit the Wine Scholar Guild website for full information on the study trips.
The following trips are planned for 2019:

Piedmont: May 19-24, 2019
Tuscany: May 16-31, 2019
Bourgogne: June 2-7, 2019
Champagne: June 11-15, 2019
Bordeaux: June 16-21, 2019
Loire: June 23-28, 2019
Alsace: Oct. 20-25, 2018
Champagne: Oct. 28-Nov. 1, 2019



Customized, Private Wine Tours
We work with agencies, groups and individuals to create memorable, expertly designed and operated private package wine tours in France and Italy. Based on the client's exact criteria, we use our extensive experience to choose the appellations, wineries, hotels, restaurants and cultural sites that will give the client an authentic experience of the wine, food and culture of the region. Contact us to start putting together your ideal private wine tour!
Package tour destinations include: Alsace, Bordeaux, Burgundy, Champagne, Jura, Languedoc-Roussillon, Loire Valley, Provence, Rhone Valley, Southwest; Tuscany and Piedmont (other regions available by request).
CUSTOMER SERVICE
TWS takes pride in providing exceptional customer service to all of our clients. Count on us to deliver on time and always make your satisfaction our first priority. Professionalism, attention to detail and excellent communication are among our greatest assets.